Mission
Secreted molecules are the key regulators of dynamic and adaptative biological processes such as, immune response, cell migration, remodeling, cell differentiation. More and more scientific publication reveals the pivotal role of secretory mechanism in all aspect of pathogenesis and therapeutic responses.
At MicroOmiX we have develop versatile and robust microfluidic-based technologies enabling to analyze secreted protein at the single cell level.
Not only does this technology empowers the analysis of the secretory profile of a large pool of single cells, but it also allows to sort and recover corresponding rare sub-populations presenting high value secretory activity.
With our transformative technology, we ambition to impact discovery of, next generation antibodies, immunotherapies, regenerative medicine and diagnostic approaches.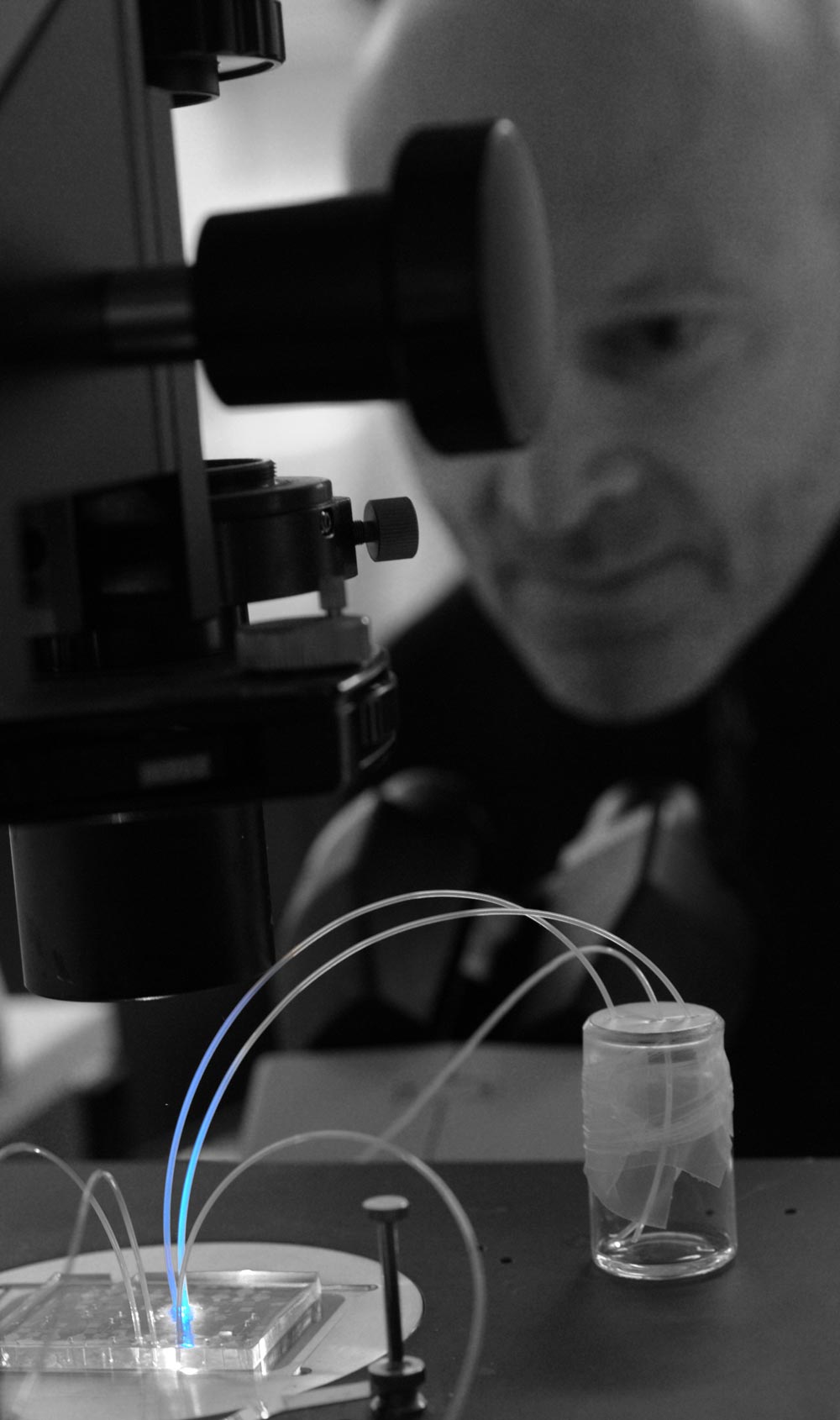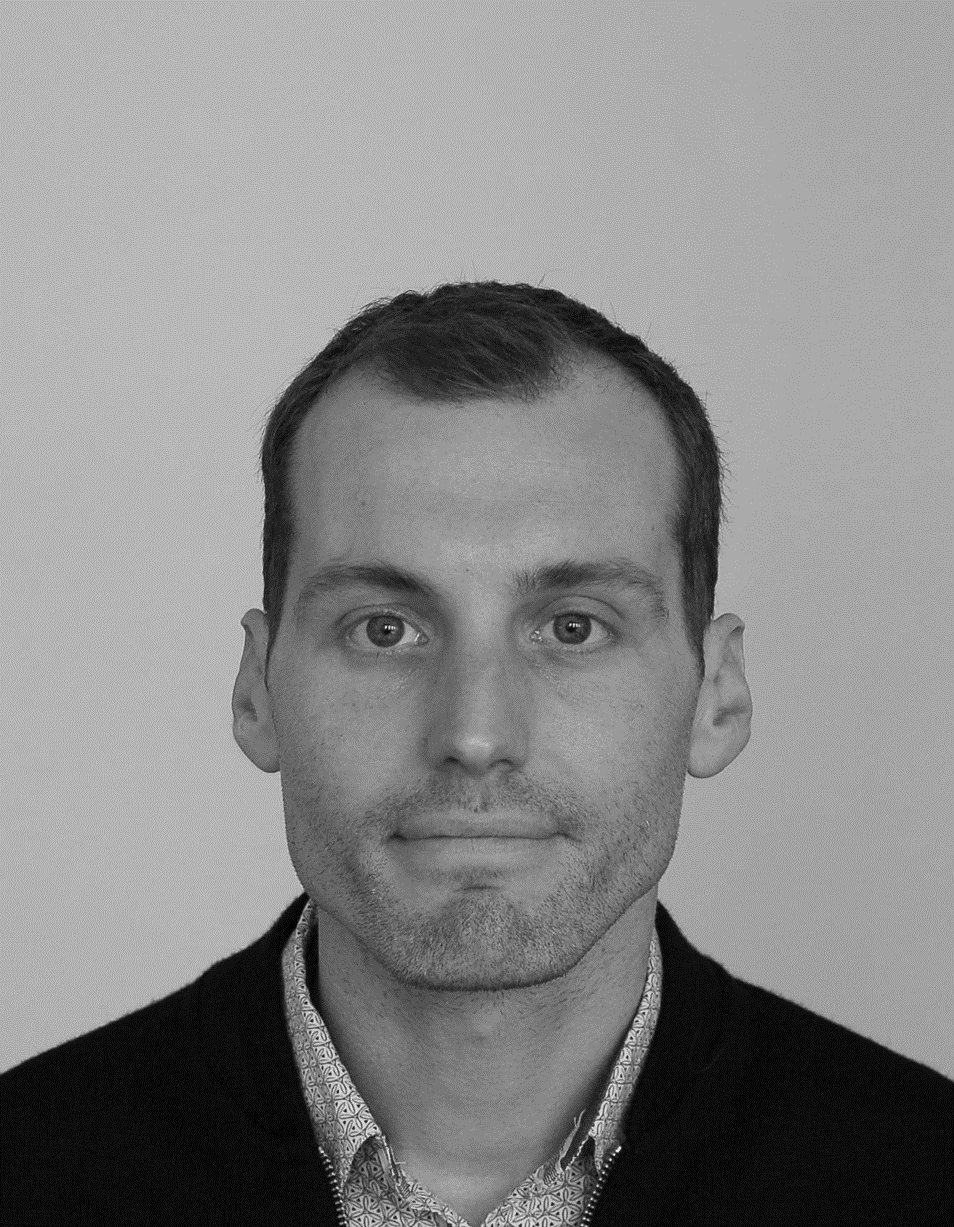 Dr. Sylvain Ursuegui
Dr. Alain Wagner is director of the Bio-Functional Chemistry team (BFC, www.biofunctional.eu) part of the Research Unit 7199 at the University of Strasbourg. He is a recognized expert in the fields of biofunctional chemistry. Alain is the author of 152 publications and the inventor of 27 patents, 8 of which have been licensed. Besides his academic career, Dr. Wagner has also acquired solid entrepreneurial experience. He is thus the co-founder of four innovative companies: Novalyst (today NovAlix following the takeover of Alix) (2002), PhytoDia (2007), eNovalys (2009) and Syndivia (2014). In particular, he initiated the creation of Novalyst, which he directed between 2001 and 2007, bringing this company on the trajectory of success. To manage MicroOmiX, Dr Alain Wagner requested a provision within the framework of the PACTE law allowing CNRS researchers a provision to found companies of which they are the initiators.
Christophe Arnaud is ea engineer diplomed from both Ecole Centrale Paris and Universitat Politecnica de Catalunya. After 8 years in industry in R&D, Operations, Manufacturing and Direction of industrial site (Rhone-Poulenc, L'Oréal, Elis), Christophe founded and managed during 17 years Emulsar an innovative company specialized in Emulsions. Emulsar developped equipments, processes and products in emulsion, for pharmaceuticals, cosmetics and food industry and contributes successfully to the development of more than 15 disrupting innovations from idea to industrialization.
Dr. Sylvain Ursuegui obtained a doctorate in bio-organic chemistry from the University of Caen Basse-Normandie as part of a collaboration with bioMérieux, a company specializing in molecular diagnostics. He has 10 years of experience in chemistry-biology and molecular biology. Sylvain supervised the design and implementation of the technology development. He is co-inventor of two patents held by bioMérieux and of capture / inversion technologies which will be exploited by MicroOmiX.
Dr. Michaël Ryckelynck will bring his experience in microfluidic systems and their applications in biology. Dr. Michaël Ryckelynck, group leader of the "Digital Biology of RNA" -UPR 9002 team at CNRS-IBMC, is an expert in droplet microfluidic technology and its applications in molecular biology. He is the author of 21 publications (notably in the journals Science and Nature Communications) and is co-inventor of 5 patents.
Ms. Ketty Pernod obtained a BTS in Bioanalysis and Control and a license in Molecular and Cellular Biology from the University of Strasbourg. She has 5 years of experience in droplet microfluidic systems and its applications in molecular biology. Ketty is a co-inventor of capture / inversion technologies and has in particular developed the encapsulation and inversion chips. She also participated in the Starter Class program to acquire managerial skills.